We've Got You Covered Voting Period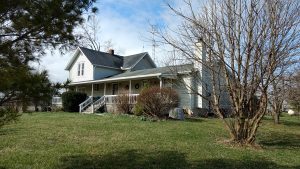 The Jones Family
Reverend Dennis and his wife, Pam, have been giving back to others most of their lives. They've raised 5 adopted children, 4 whom have special needs, while also fostering other children. Pam is no longer able to work due to disability after suffering a stroke and many surgeries recently. Denny has worked for the Filling Memorial Home of Mercy (for adults with special needs) for years and volunteers as an assistant pastor. Medical bills, health issues and limited income are hindering their ability to replace the roof which is in poor condition on their 60 plus year old home.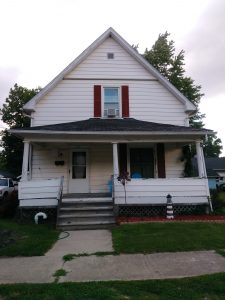 The Echler Family
Brandi, Ali and Ami are a single parent family, that are in desperate need of a replacement for their older roof. Water spots can be seen in many rooms, and when it is extremely windy another shingle flies off. The water leaks are beginning to cause issues with the plaster and paint within the home.  At the age of 27, Brandis doctors found a mass on her pancreas. She depleted her savings in order to maintain her home while regaining her health, and the roof replacement was placed on hold. Recently, her mother has been fighting breast cancer, and Brandi has been helping her in her fight.She is currently working full time and part time to begin building her savings, and a new roof would help alleviate a huge burden.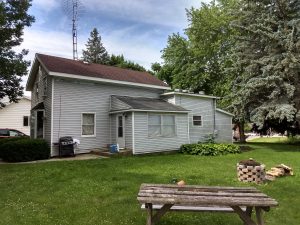 The Ryan Family
Greg,  Jamie,Erin, Emmi, Maggie Katie, and Isaiah live in Pioneer, OH. Their home was built around 1928, and was one of the first homes built in pioneer. The roof is approximately 50 years old. It has been leaking in the kitchen for the past 2 years and is now causing electrical issues, and issues with the ceiling caving in. With Greg being the main source of income and Jamie being a stay at home Mom, finances are tight, and winning a roof would be a blessing.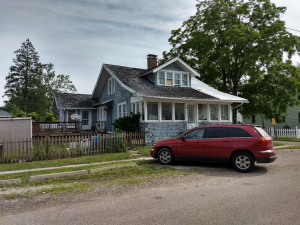 The Bennett Family
Dan, Lisa, Eric, Austin and Athena live in Montpelier, OH. The Bennets have a spare bedroom they've used to help the less fortunate get on their feet countless times. The roof is very worn out, and there has been damage to that
spare room. Recently Dan has had to give up construction, and is now driving a truck for a local company. He is always lending a helping hand to anyone in need, and helps his Montpelier community whenever possible. Lisa works at River Of Life Worship Center in the daycare, and teaches Sunday School. Financial hardships have made it impossible to get many new things needed, but the roof being one of the main ones. 
We've Got You Covered Roof Giveaway Voting